Meeting The Muse presents Med/Art Once A Month at the Carriage House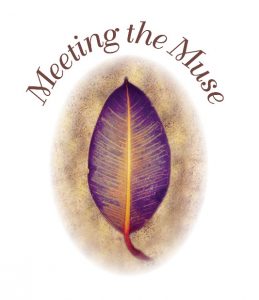 Meeting the Muse offers contemplative gatherings in an ancient, peaceful, environment. We focus on programs that enhance intuition and imagination and nourishing communal discussions. Our aim is to provide and share experiences and wisdom received from Mother Nature and the Muse within each of us.
As part of an extended program, Meeting the Muse is now offering Meditation and Visual Expression once a month with Cameron Sesto. You can download a flyer that explains the process here:

Drawing into Creative Wholeness
The Details:
Monthly Meetings of Drawing into Creative Wholeness aka: Med/Art
We will meet on the 1st Sunday of each month (unless there is a holiday).
Next Meeting: July 9th, 2014
Where: 9 Spring Lane, Newburyport, MA (magnificent trees surround the property that is part of the Maudslay Estate)
Time: 4pm—6 or 6:30pm
$20.00 per meeting
First Time? I'll provide paper and charcoal for you.
If you choose to continue med/art, you can purchase a new pad of paper and charcoal from me for $15.00. Or, if you prefer, you can bring your own.
Dress comfortably, and if you need back support, please bring your own HowdaSeat or something comparable.
We will be sitting on the floor on Tatami mats with drop cloths under our drawing pads.
Directions will be sent upon request.
"One never knows what lies deep within the psyche until we dare to go there and explore.  That's what happened for me in Cameron Sesto's Drawing Into Creative Wholeness workshop.  Through drawing images that appeared in the silence and space of deep mediation, I was able to process previously unexpressed feelings related to a recent loss, within a gentle, encouraging and supportive environment.  I now have several charcoal images that I continue to reflect upon, and would recommend this workshop to anyone at anytime of their life who wants to bring unconscious material into the light in a fun, safe setting with a wise, experienced and knowledgeable guide."  ~M.K.
The Carriage House: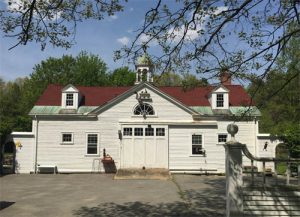 Meeting The Muse Program Developers:
Cameron Sesto – artist and facilitator of Drawing into Creative Wholeness – a weekly meditation and visual expression workshop.
Allison Davis –Artist, designer, and lover of Nature. allisondaviscreative.com
Rose Russo – Artist, owner of Pathways Graphic Design, an ERYT-200 yoga instructor, and an energy healer.
Joanne Rowley – Holistic nurse, spiritually oriented psychotherapist, provider of Restwithin programs and Contemplative Gestures.
Leslie Aisner Novak – Artist and creator of the HowdaSeat  who generously opens her carriage house on the Maudslay Estate for workshops, retreats, and music events led by her musician son, Jason Novak.
Previous Programs:
Our first program is a showing of the movie: As She Is – directed by Megan McFeely.
You will meet Megan, watch her film and participate in thought provoking discussions.
"For years there was this deep sense of insecurity inside…or rather wrongness about my existence that I did not know how to describe. I tried to live the values of the culture, follow the road map to success imparted to me through community, family and school. I was determined to be an "acceptable" kind of woman, even though I was obviously not. So I got educated, went into business, wore suits, thought rationally, competed against others and was successful for a time, but then my life fell apart . . . .
It became clear that the only way I could understand was to explore from the inside…to renounce what the culture valued and reconnect to my inner knowing. I now know this unknown inner dimension of myself as the feminine…. so I started with a simple question that guided my journey. What is the feminine?
(For this movie ) I ask some remarkable people who embody these traits to find out how they would describe the feminine, to get a sense of how being connected to this part of themselves informs their lives and how it is lived in balance with their masculine aspect.
This is my personal inquiry, but I have a sense that this film is also about our collective journey towards wholeness because I am simply a microcosm of the macrocosm . . . and so are you." ~Megan McFeeley
Watch a trailer here:   as-she-is.org